New CSA Coordinator Academy
2021
Annual Commonwealth of Virginia Statewide CSA Conference
Conference Program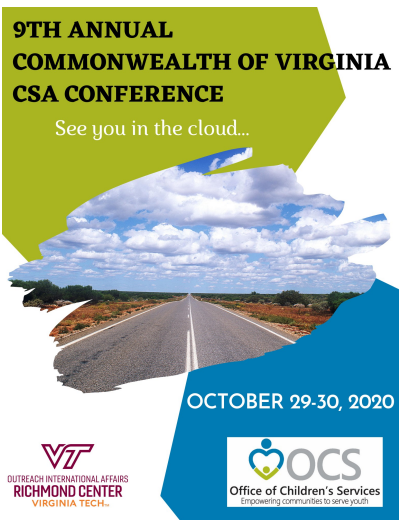 Conference Sessions
To view the PDF version of
Conference Program
, click on the jpeg.
To view the recorded session of the
9
th
Annual COV Statewide CSA conference
, click on either of the
Day One
or
Day Two
hyperlinks below. A new tab will open and allow viewing of the YouTube recording for the day selected.
To view the PDF versions of the PowerPoint presentations for the
Keynote Address
and
Sessions 1-3
, click on one of the corresponding hyperlinks below.